CONCRETE COMPANY IN MODESTO
Providing Concrete Delivery, U Haul Concrete, Landscaping Supplies & More
CONCRETE & LANDSCAPING MATERIALS
Trailer Haul Concrete & Rock has been serving the people of Modesto since 1962. Our family-owned and operated concrete company has been supplying delivered concrete and providing U-Haul Concrete Services to homes, businesses and industries since then. We also offer landscaping materials, such as decorative rocks, pea gravel, mulch, topsoil, and so much more. Further, we can supply your parking bumper needs in your commercial parking lot. Our concrete and landscaping services run the gamut, and we invite you to call us today for all your concrete supply needs!
SERVICES TRAILER HAUL CONCRETE & ROCK OFFERS IN MODESTO
Delivered Concrete
U-Haul Concrete & Trailer Services
Colored Concrete
Landscaping Supplies
Residential Concrete
Commercial Concrete
Industrial Concrete
Decorative Rock & Gravel
Rock Garden Supplies
Landscaping Materials
And More!
SERVICES
When you've been around as long as Trailer Haul Concrete & Rock Company has, you've seen a few things and learned a few things. One of the most important things you've learned is how to take care of your customers. We've listened to valuable feedback provided throughout the years and implemented changes, along with current technology, in order to create the best concrete and landscaping company in Modesto.
Our concrete and landscaping technicians have years of experience in pouring the perfect concrete and helping homeowners and business owners choose the best landscaping materials for their projects. From decorative rock for a rock garden to a colored concrete patio, we've got your landscaping needs covered. Below, we'll go over our services just a bit more in detail. Contact us today to get started!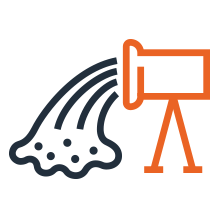 Delivered Concrete
Anytime a building project is undertaken that involves a physical structure, such as an office park, a home, or a huge industrial shop, concrete is needed. Concrete was invented by the Romans and has consistently been among the most versatile, strongest, and affordable building materials around. Made out of all naturally-occuring substances, such as gravel, rock, or sand, concrete is held together by cement. Once concrete hardens, you have a long-lasting building material that will last a lifetime. Our concrete company takes pride in delivering and installing your concrete for all of your building and construction needs, as well as residential and industrial needs. With years of experience, you can rest assured that your concrete will look amazing once finished.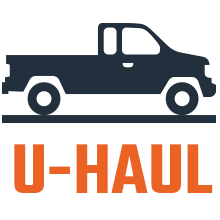 U-Haul Concrete & Trailer Services
DIY has definitely taken the world by storm — and for good reason. Not only do people love to save money, but we also now have the tools and the technology to help homeowners and business owners get the job done right.
Trailer Haul Concrete & Rock offers the perfect DIY solution for homeowners and business owners alike with our U-Haul Concrete and Trailer Services. Basically, all you need is a vehicle that can tow a small trailer. You call us and tell us what time and how much concrete you will need. We mix the concrete for you and then hook up our trailer to your vehicle. You haul the concrete back to your place, and pour it. Once you are finished, you return our trailer. It truly doesn't get any simpler than that.
We also rent our trailers out to those who need to haul away their landscaping supplies. This process is just as simple. You purchase your landscaping supplies, including decorative rock and gravel. We load it up for you. You haul away and dump it at your Modesto location. Then you return the trailer. Again, a simple idea, a simple process, for your landscaping needs. Call today to learn more.
It's important to note that we do not reserve trailers. Trailers are on a first-come, first-served basis. Thus, when you need a trailer, you call us for pricing details, but you must be physically be in the office in order to take a trailer. Then Trailer Haul Concrete & Rock will hook up the trailer first. Then you can drive up to the concrete plant, and we'll load the concrete into the trailer. You do not need to be in Modesto. You can take the trailer wherever you need to go; we only ask that you return the trailer in two hours.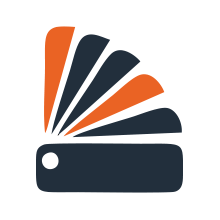 Colored Concrete
Colored concrete has become very popular due to the fact that concrete can now come in a plethora of colors, which gives homeowners and business owners the chance to customize their selection. Our colored concrete comes in a wide variety of colors, from sandstone and dark gray to brick red and rich browns. We invite you down to our landscaping shop to view our entire collection.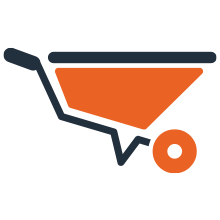 Landscaping Supplies
Many people love landscaping their own homes and businesses for the simple fact that they love creating beauty out of nothing. Trailer Haul Concrete & Rock offers residential and commercial landscaping supplies in Modesto. From decorative rock for your rock garden to landscaping rock and boulders, bark, mulch, and topsoil, we have everything you need covered. When you partner with us for your landscaping supplies, we offer the use of one of our trailers as well to haul your landscaping materials to your place and back. We understand that not everyone owns a truck, and landscaping materials can get dirty fast. Give us a call today to learn more.

CHOOSE TRAILER HAUL CONCRETE & ROCK FOR ALL YOUR MODESTO CONCRETE & LANDSCAPING NEEDS
With superior customer service and the knowledge and skills you can trust, Trailer Haul Concrete & Rock in Modesto never compromises on quality and consistency. Our concrete jobs are among the best, and our landscaping supplies can make your home or business beautiful. By partnering with us, you can finally finish those long-awaited DIY jobs, or you can have us knock them out for you. Our professional and friendly staff are here to help you by answering any of your questions and offering up expert advice. Call our team today to get started!