The Dynamics of Boulders in Landscaping Design
Most of us think of huge, giant rocks akin to Stonehenge when the word "boulder" is mentioned. We often think of a boulder as a rock that we can't move or one that can't be easily moved. According to geologists, a boulder is any rock fragment larger than 10 inches. Boulders can be made of any type of rock and materials.
In landscaping design, landscape boulders, while big, are not gigantic. Because of their size, boulders draw the eyes and add variety and depth to your home or office landscaping. Trailer Haul Concrete & Rock offers a variety of landscape boulders to suit your tastes, from feather boulders to red lava boulders. We invite you to stop by and check out our landscaping supplies, including boulders, today!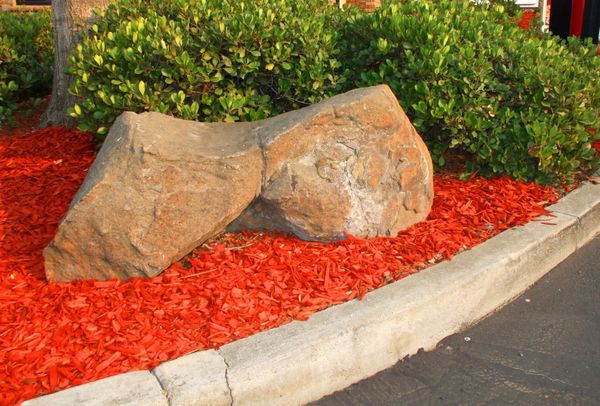 TYPES OF BOULDERS WE OFFER IN MODESTO
Feather
Flat Moss
Ginger
Red Lava
And more!
Boulders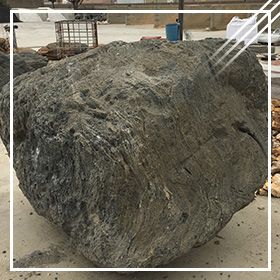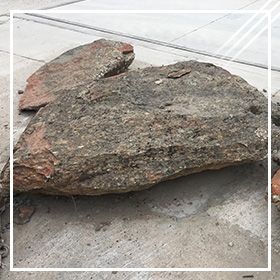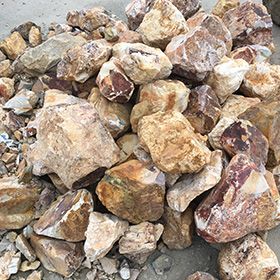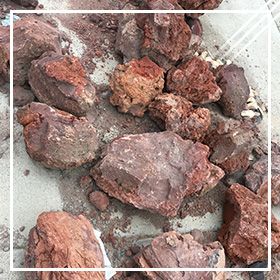 Boulders are some of the best landscaping materials you can add to your home or office. They can change the whole look and feel of your outdoor space, by making it appear larger and giving it a more "back-to-nature" look than just your typical flower beds and smaller landscaping plants and materials afford. Trailer Haul Concrete & Rock offers a variety of boulders for you. We're often asked about how to incorporate boulders into an outdoor living design, so below, we'll offer up some tips on how to do just that. Stop by to see our boulders and other landscaping supplies today!

TIPS TO INCORPORATE BOULDERS INTO YOUR LANDSCAPING DESIGN
Consider Color
Think of boulders as pieces of art. Every landscape boulder you come across is unique. They are shaped in all different ways, and each has unique color patterns. Thus, each one will look different in your overall landscape design. Our landscaping supply company in Modesto recommends looking at the shape and the color first. Colors can set the mood, and colors send subliminal messages to our minds that can excite us or calm us. You can purposely choose colors that will calm you, such as blues and greens, or reds will invigorate your energy levels. You can add in lichen or moss as well that love to grow on boulders to add in even more color.
Consider Shape
The shape of boulders matters too. From smooth and round to angular and shaped like a rectangle, you'll have a totally different look, depending on which one you choose. You can choose boulders that have a weathered look as well. Boulders can be centerpieces of any outdoor design if you find the right one. Odd-shaped boulders are the most interesting, draw the eye, and offer the most opportunities to really personalize your space.
Consider Lighting
Landscape lighting is definitely something you'll want to consider, even if you don't have boulders. There is something incredibly unique about the drama that lighting can create, which is why it is so crucial to theater as well. With landscape lighting there are so many different types that you can create different feelings depending on placement and on type. Uplighting yields drama, while flood lighting is great for night-time viewing. Silhouetting boulders can bring out the unique features of your boulder by shining light from behind it. Lighting is a great addition to your landscape boulders and to your outdoor space.


HOW TO USE DECORATIVE LANDSCAPING ROCK IN YOUR MODESTO OUTDOOR LIVING SPACE
Replace Mulch
Using landscaping rock to replace mulch is one of the most common uses we see. Mulch provides a great ground over for your yard and flower beds. However, mulch has to be replaced every year, which makes it on the high-maintenance side. With decorative landscaping rocks, you only have to purchase these landscaping supplies one time. They are colorful, can add vitality, and they are durable, long-lasting, and weather resistant. Decorative rocks can also be used to highlight areas of your landscaping by providing a rich contrast to your other outdoor areas. For example, light-colored stones can contrast with your dark-colored perennials and flowers, brightening up your landscaping and being beautiful to behold. If you have a favorite tree, bush, or rose garden, adding in contrasting decorative landscaping rock creates a living sculpture. Plus, decorative rocks do not attract bugs, including termites, that love mulch because it's a wood product. Your garden will definitely be less buggy with decorative landscaping rock from Trailer Haul Concrete & Rock in Modesto.
Create a Walkway
Having designated paths to walk on in your outdoor living space not only preserves the areas you don't want people to walk on, but they add character, value, and utility to your front or back yard. You can use decorative landscape rocks to lead from your front yard to the backyard, to an outdoor swing, or to a secret garden. With decorative rock, you can make these walkways all different colors to add more beauty to your home. Any size of decorative landscaping rock works, but usually larger stones, such as gravel or river rocks, works best. You can also choose the type of rock, such as slate, as well.

CHOOSE TRAILER HAUL CONCRETE & ROCK IN MODESTO TODAY
Trailer Haul Concrete & Rock offers the best landscaping supplies, including landscape boulders, in Modesto. From flat moss and ginger to red lava and feather boulders, we've got something to suit your taste. While you're looking at our boulder selection, feel free to browse all of our decorative landscaping rock, such as our pea gravel, Mexican pebbles, concrete rock, and so much more. We've been helping the people of Modesto create unique, beautiful spaces since 1962. Our family-owned company loves helping you discover the best landscape design for your home or office.
Besides the best landscaping materials, we also offer concrete parking stops, concrete delivery, and colored concrete. We'll rent you a trailer with U-Haul concrete, too, for your outdoor projects. If you are interested in our landscape boulders, stop by, browse, and see which rocks are best for your yard today!