HELPING YOU WITH YOUR OUTDOOR LIVING SPACE
Bret Harte is named after the American poet, Bret Harte, who wrote about life in the California Gold Rush. This small town is quaint and a great place to call home. Trailer Haul Concrete & Rock has been serving Bret Harte since 1962 with the best concrete and landscaping supplies. We help you make residential and commercial spaces beautiful. Contact us to get started today!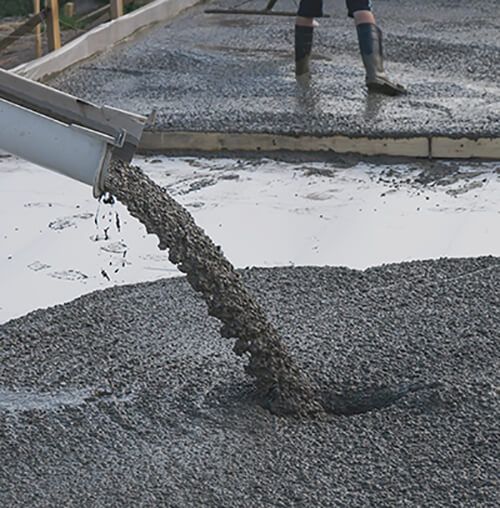 CONCRETE COLOR OPTIONS
Sandstone
Canyon
Santa Fe
Dark Gray
Rustic Brown
Mesa Buff
Salmon
Brick Red
Kailua
Spanish Gold
And so many more!
WHAT IS COLORED CONCRETE?
Colored concrete is, at its core, just what it sounds like: concrete that has been colored. Of course, it's a bit more complicated than that, but not much. Colored concrete first made its appearance in the early 1900s and was used as decorative concrete. Today, colored concrete is used in much the same way — except more extensively and in much more intricate patterns. It is also used in areas where staining of concrete is likely to occur, and in other areas to break up patterns and add texture.
HOW IS COLORED CONCRETE MADE?
Colored concrete is given their beautiful colors from natural pigments. Most of these are mined so that they can be used and sold in large quantities. There are three types of pigments used to color concrete: powder, liquid, and granular. To make, you use one of these pigments, which are smaller than cement, and mix it in with the cement when it's wet. As you are using cement and additives to make concrete, the pigments are added and mixed in as well. The pigment overpowers the other elements that make up concrete, which is why its properties shine through. To make the color darker, simply add more pigment.

THE ADVANTAGES OF COLORED CONCRETE
For landscaping, colored concrete can add depth and beauty, as well as make a great hardscaping element, to your outdoor living space. Colored concrete can be used to make intricate and cool patterns that add a unique character to your front or backyard. Concrete is useful to contain grass and other living plants in your space, and it adds dimension and a unique feel to your space.
CALL TRAILER HAUL CONCRETE & ROCK IN MODESTO TODAY