Special - Roadbase $15/yard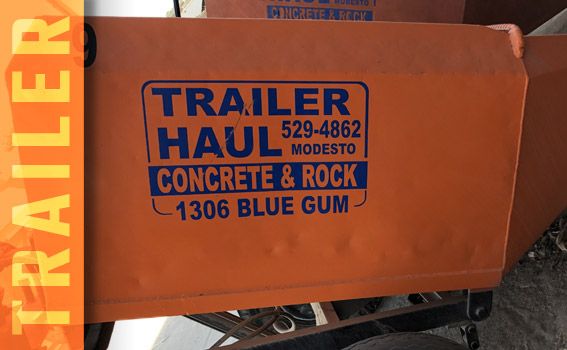 TRAILER HAUL CONCRETE
Trailer Haul Concrete & Rock offers a great DIY solution to help homeowners and contractors with their concrete needs. We offer u haul concrete, where we mix the concrete, you come and pick it up in one of our trailers, pour it, and then return the trailer back to us. Backing everything we do with a commitment to customer service, we have become the preferred supplier of concrete, landscaping materials and more. At Trailer Haul Concrete and Rock, we deliver excellence.
LOCALLY OWNED & OPERATED SINCE 1962
Backed by the knowledge and skills that only a half-century of experience can provide, our concrete delivery team offers residents and contractors across the Modesto area a superior source of concrete products and delivery services. We cater to the needs of do-it-yourselfers and professionals alike, removing the complications of getting high-quality concrete and ground cover to where you need it. Focusing on expediency and value, the concrete delivery team at Trailer Haul Concrete and Rock never compromises the quality of your final project, choosing instead to only offer those concrete and landscaping materials that we would trust ourselves.
Find out just how far we'll go to please you by contacting our customer care team now. Se habla Espanol.
Trailer Haul Concrete And Rock