HIGH-QUALITY FLAGSTONE IN MODESTO, CA
We at Trailer Haul Concrete & Rock Co. are dedicated to helping you if you're planning to work on your outdoor spaces! With our wide selection of concrete, stone, and landscape materials, renovating your backyard or other outdoor spaces is made easier! Here, we're discussing flagstone, a popular backyard material for patios, walkways, and more.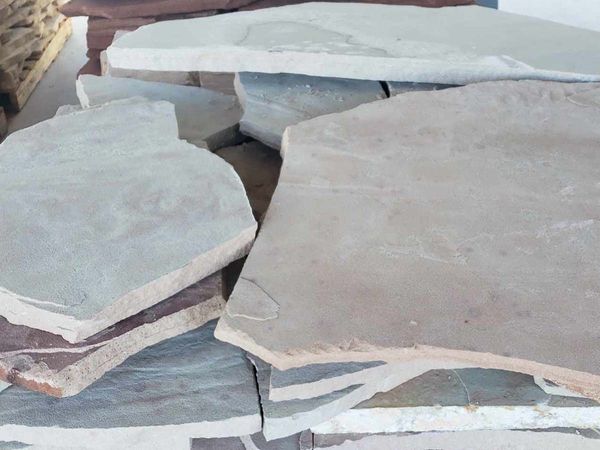 What Is Flagstone?
Flagstone is one of the most popular stones that are used for landscaping. This rock is a versatile option, made up of sedimentary types of rocks, which can be broken into smaller pieces or sold in large slabs. Both of which are then used in landscaping designs in a variety of ways!
Flagstone is actually a blanket term used to describe many different types of rock that are similar and come in a variety of colors, sizes, and textures.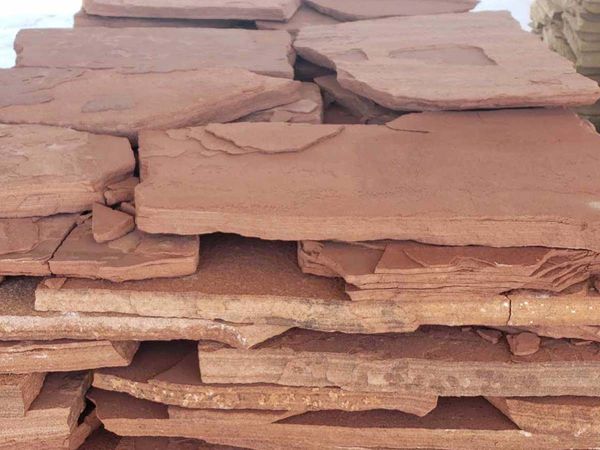 Make Your Patio Unique
Because flagstone is such a versatile material, you can customize your outdoor spaces by piecing together irregular-shaped flagstones on your patio to make it unique! Because you can cut, break, and shape flagstone with ease, your patio would look as unique and beautiful as you and your home are!
Another advantage of flagstone is that it is slip-resistant, which makes it a good option for patios. Design your patio to be unique and safety-conscious with this versatile material!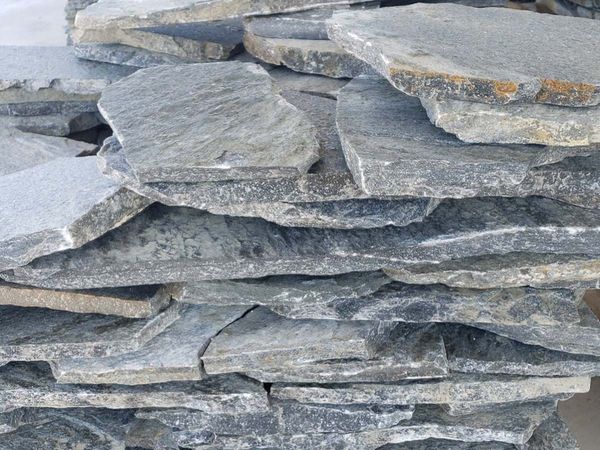 Give Your Garden an Edge!
Because flagstone is great to use for custom-sized spaces, it's a great option to use in and around your garden beds. Create fun and unique edging with smaller pieces of flagstone installed vertically, or lay larger pieces down horizontally to create unique pathways around your beautiful plants and trees. With all kinds of colors and options available, you can give your garden more style and beauty than ever with flagstone from Trailer Haul Concrete and Rock!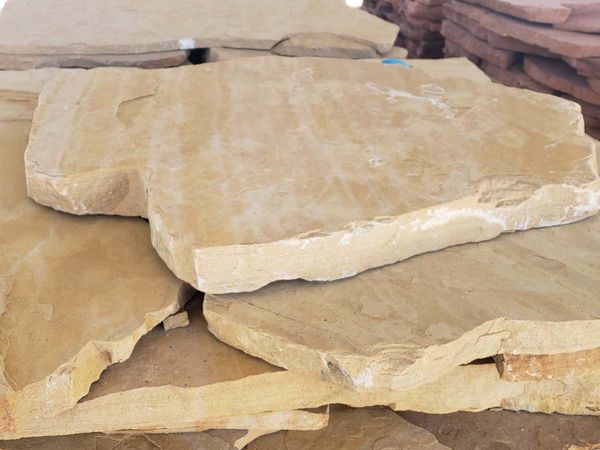 Bring Your Landscaping Dreams To Life
Consider using flagstones to create a rustic outdoor living environment, or use it if you're thinking about installing a fire pit in your backyard! Flagstone is heat resistant and makes for beautiful and comfortable seating around a fire pit. You can even use flagstone to build your pit and make it more safe for guests and family members!
For a seamless aesthetic, use the same type and color of flagstone for the patio/seating area surrounding the fire pit as well as the fire pit itself, or use contrasting colors for a more striking, edgy design.
CONTACT US TODAY
At Trailer Haul Concrete & Rock Co, we strive to make our customer's landscaping dreams come true! If you have any questions regarding your landscape materials, landscape rocks, or are simply curious about where to get the best landscape supplies in Modesto, contact us, we'll be happy to help!