Creating Beauty for Your Enjoyment
There are many elements to landscape design. In fact, a variety of landscaping features and landscape materials gives your landscape design texture, variety, beauty, and scope. From water features to flowering plants and decorative rock, gravel, and sand, your front and backyard landscaping can shimmer and shine.
Trailer Haul Concrete & Rock in Modesto offers the best landscaping materials, including sand and gravel, for your landscape design needs. From concrete rock to pea gravel and RJ sand, our landscaping materials can be used in a variety of ways to create the outdoor living space of your dreams. Contact our gravel supply and sand supply company to get started today!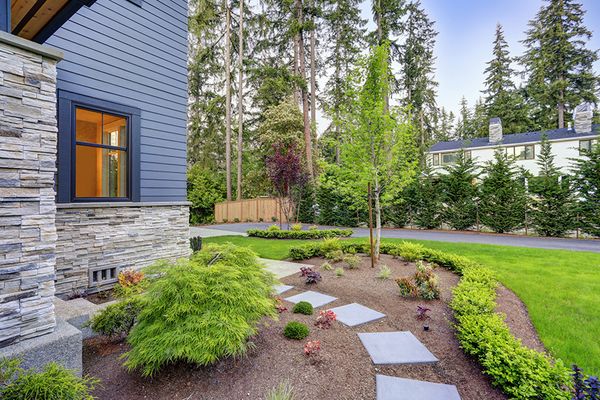 TYPES OF LANDSCAPE SAND AND GRAVEL WE OFFER IN MODESTO
Concrete rock
Concrete sand
Plaster sand
RJ sand
Crush rock
Drain rock
Pea gravel
Recycled road base
And more!
Sand and Gravel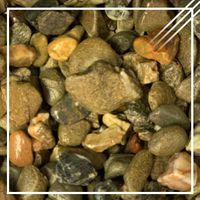 Concrete Rock – 3/4 Minus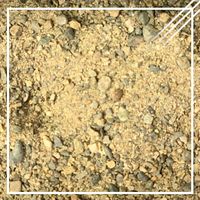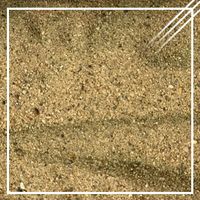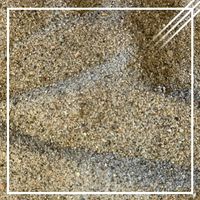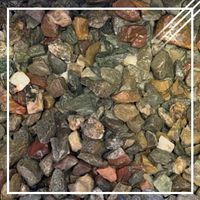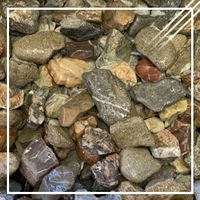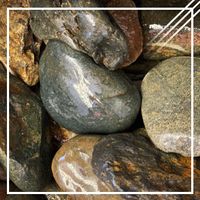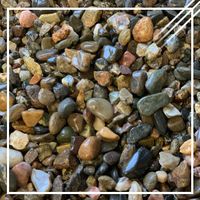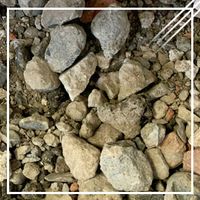 Rachel Carson, the famous environmentalist, once wrote, "In every curving beach, in every grain of sand, there is a story of the Earth."
Sand is the finest rocks on the planet, even though we don't think of them as rocks. Sand is the small granules and particles that form when rock is almost completely broken down by the elements. This process takes thousands and millions of years to happen, so when you see and touch sand, you are touching rocks that have been on this planet for a very long time.
Before we get to sand, there is gravel. Gravel is a mixture of crushed stone and sand — rock fragments essentially. Gravel is usually made from sandstone, limestone, or basalt, and is used in all sorts of landscaping projects, road paving, construction applications, and more. Most gravel that you buy and put in your garden is not naturally made. This is because most natural gravel resides at the bottom of streams and riverbeds, and most people don't want to harvest gravel at the expense of harming Mother Nature. Thus, for the most part, gravel is mined.
Trailer Haul Concrete & Rock has been serving the people of Modesto since 1962. We offer a variety of landscaping materials, including sand and gravel, garden and ground cover, and more, as well as we provide concrete delivery service to area homeowners and business owners. We even offer our U-Haul concrete and trailer services where we will mix the concrete for you, hook up our trailer to your vehicle, you haul it back to your place, and then simply return the trailer to use when you are done. It's that simple. Below, we'll take a look at the best places to use our sand and gravel in your outdoor living space. Contact our concrete delivery company to get started today!

LANDSCAPING IDEAS FOR SAND AND GRAVEL IN MODESTO
Rock Garden
Many people love to create rock gardens in their backyard landscaping. Japanese rock gardens have been around for centuries, as the people of Japan believe that a rock garden can bring you harmony and peace. Building them is peaceful as well and is a great family activity as you decide where to put which rock, etc. The idea is to "balance" the large, medium, and small rocks. You can place a rock garden truly anywhere in your outdoor space, and incorporate them into stepping stones, fountains, or other places. Trailer Haul Concrete & Rock in Modesto offers large-sized drain rock and smaller-sized pea gravel or crush rock. Our recycled road base is a great option as well.
Walkways
Walkways are great places to get creative and add in color and texture with different types of sand and gravel. The sky is truly the limit when it comes to walkways because you can use any type of rock, including paving stones and brick, to create the look you are going for. Pea gravel offered by Trailer Haul Concrete & Rock in Modesto is diverse and a good mix of different sizes and colors. You can also make a pea rock patio as well to set your outdoor furniture upon, too. Sand can be used in-between pacers for added stability and helps to keep them from shifting in place. Our landscaping sand, such as plaster or RJ sand, make great additions to walkways.
Edging
Edging is a great way to separate elements in your landscape design. It creates clean, crisp lines that add definition and help to keep landscape elements from spilling into one another. It holds in the rock, sand, or mulch that otherwise would spill over from the elements. Edging makes your lawn look and feel well cared for, and it can add value to your property. This also helps to make your lawn easier to maintain. Trailer Haul Concrete & Rock in Modesto offers our landscape gravel, such as crushed rock or concrete rock that make great rock for edging purposes.

CHOOSE TRAILER HAUL CONCRETE & ROCK IN MODESTO FOR YOUR SAND AND GRAVEL NEEDS
Sand and gravel are useful elements for landscaping that can enrich your front or backyard landscaping that ultimately makes it easier for you to maintain and to enjoy. From creating walkways to adding sand and gravel to your xeriscaping, you can experiment with these textures anyway you see fit. By combining sand and gravel with other landscaping designs, such as water features, you can create an outdoor oasis for you to enjoy. Don't forget to visit our website, and check out our other stellar services, such as delivered concrete and bumper blocks.
Trailer Haul Concrete & Rock has got your landscaping materials covered. We offer all kinds of decorative rock, from blue and black landscaping rock to mixed colors. We also offer other landscaping materials, such as mulch, soil, boulders, and bark. If you need delivered concrete for your new patio or driveway, we offer that as well. Our family-owned and operated landscape company can't wait to serve you. What are you waiting for? Call our landscaping supply company in Modesto to get started today!