Your Source for Concrete Parking Stops
You could say that without concrete parking blocks, your parking lot would be a haphazard puzzle of cars parked everywhere. You'd definitely be able to have only half the amount of cars fit, and it would also pose a safety hazard. Giving people direction to park helps everyone.
Trailer Haul Concrete and Rock offers concrete parking blocks in Bear Valley. Whether you want to make your parking lot more definitive, or you want to ensure people don't park too close to your building, we can help. Contact our concrete supply company in Bear Valley to get started today!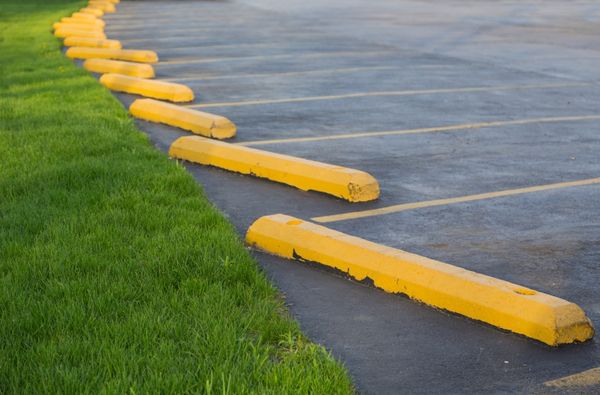 BENEFITS OF CONCRETE PARKING BLOCKS IN BEAR VALLEY
Protects structures from being hit by a car who may pull up too close
Protects metal poles in a parking lot
Ensures the safety of parking lots
Helps with pedestrian traffic
Prevents your car from rolling forward
Prevents your car from parking too far forward in parking lots
Can stop a car if need be
And more
Trailer Haul Concrete and Rock specializes in supplying Bear Valley with all of its concrete needs, from concrete delivery when you are building foundations to a new home to helping homeowners pour concrete patios. In addition, we offer trailered concrete and U Haul concrete for those who love DIY projects. Below, we'll take a look at a few of the benefits of concrete parking blocks. Contact our team to get started today!
BENEFITS OF CONCRETE PARKING STOPS
Protects Buildings
Let's face it, it's super easy to pull too far forward when parking. One of the main benefits of investing in concrete parking blocks for your Bear Valley business is to protect your building from being accidentally struck by a vehicle. This also protects the car and anyone inside the building as well. This happens more than you might think.
Protects People
Concrete parking stops are quite effective at doing their job: stopping vehicles. These are often used next to pedestrian walkways where cars could strike people who are using the path. They are also great in parking lots for the same reason.
Protects Your Car
Many of us actually use concrete parking stops as a signal to stop moving forward. Thus, they are aids to help us park correctly. That being said, these parking blocks help keep our vehicles safe as well from accidentally hitting objects that could damage them, such as light poles, signs, other cars, and the like.

CHOOSE TRAILER HAUL CONCRETE AND ROCK IN BEAR VALLEY TO LEARN MORE
Most people don't think too much about concrete parking stops. However, as a business owner, they are extremely beneficial for safety, security, and protection of people and property. This heavy-duty building material will last for decades with very little maintenance on your part. They are easy to install and affordable, which makes them a preferred parking lot addition of choice. If you'd like to learn more about our concrete parking blocks, contact our Bear Valley concrete delivery company to get started today!