Adding Texture, Color & Beauty to Your Landscape Design
When thinking about your front and backyard landscape design, you want elements that will add beauty, interest, serenity, and peace to your life. From water features to rock gardens and hidden flagstone walkways, your choices are limitless. Decorative landscaping rocks are an integral part of your landscaping design and can create a gorgeous, relaxing scene that you can't wait to come home to.
Trailer Haul Concrete and Rock offers decorative landscaping rock, including landscape boulders, pea gravel, and more, in Amador City. Our family-owned company has been helping you have the best concrete supply and landscaping materials since 1962. We love helping area homeowners create backyard oases and front yard beauty they can delight in. If you are in need of decorative landscaping rocks near Amador City, call our concrete company today!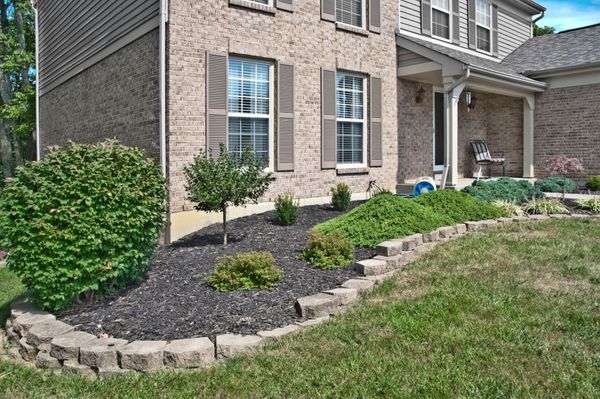 TYPES OF DECORATIVE LANDSCAPING ROCKS WE OFFER IN AMADOR CITY
Pea gravel
Landscape boulders
Mixed color landscaping rock
Blue landscaping rocks
Crushed granite
Lava rocks
Flagstones
And more!
While the sky's the limit for your front and backyard landscaping projects, many people just don't know where to begin. With so many options, the choices can be overwhelming. Trailer Haul Concrete and Rock offers many types of landscaping rocks for sale, as well as concrete delivery, to the Acampo area. Below, we'll go over some ideas for you to consider when landscaping your yard. Call our concrete company to get started today!
HOW TO USE LANDSCAPING ROCKS FOR SALE FOR YOUR ACAMPO HOME
Rock garden. Rock gardens are great features to have in your front and backyard landscaping. In essence, the rocks are the focal points, and you choose complementary plant life, such as flowers and ferns. There are different types of rock gardens that have become popular as well, such as a Japanese rock garden, or a Zen garden, that features water elements and bushes, in addition to other types of plants.
Garden vignettes. A vignette is a brief piece of writing that captures a moment in time. Thus, a garden vignette is a smaller piece of your landscape design that offers a scene per se that can stand by itself in a larger garden design. Decorative rocks, flowers, and annuals are popular for garden vignettes.
Stone fence. In the days of old, many pens for animals and walls were made from rocks and boulders lying around. You can add some old world charm to your front or backyard landscaping in Acampo by creating a stone fence or wall.

CHOOSE TRAILER HAUL CONCRETE AND ROCK FOR ALL YOUR LANDSCAPE ROCK NEEDS TODAY
Trailer Haul Concrete and Rock offers landscaping rocks for sale in Acampo. Our family-owned and operated business has been serving this area for over 50 years. Our mission has been to provide you with the best landscaping materials and concrete supply at affordable prices with the best customer service. If you are in the Acampo area and are in need of landscaping rocks for sale and other decorative rocks and supplies, call us today!