Your Landscaping Supply Expert
Like many towns in Central California, Bonnefoy was founded during the gold rush. This small town has since quieted down, but the community is a great place to call home.
Trailer Haul Concrete and Rock offers the best landscaping supplies and materials in Bonnefoy, including backyard ground cover. Our team has been serving homeowners and business owners in Central California since 1962. Our family-owned business is still going strong, and we pride ourselves on offering the highest-quality landscaping materials and concrete supplies to our customers. Reach out to get started today!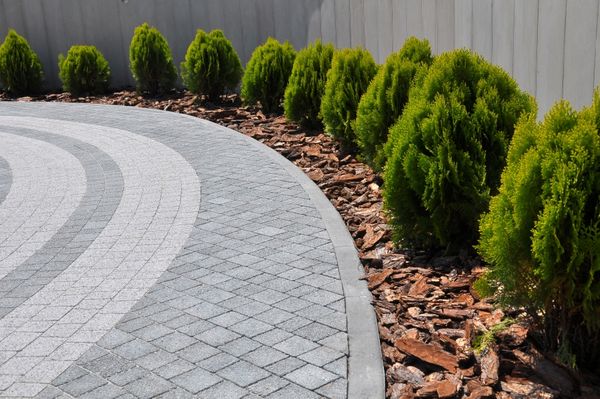 BACKYARD GROUND COVER OPTIONS
Mulch
Gravel
Decorative rock
Clover
Lily turf
Moss
Flowers and shrubs
Garden meadow
And more!
WHAT IS GROUND COVER?
Besides the obvious answer of "something that covers the ground," ground cover is low-growing plants that help to cover the empty space in your Bonnefoy front or back yard that is left in-between design elements. Traditionally, this is usually grass; however, with the popularity of outdoor design, ground cover now has broadened into many more types of landscaping material to add variety, depth, curb appeal, and more to any outdoor living space.
USES FOR BACKYARD GROUND COVER
On slopes that have a hard time growing grass
Underneath shaded areas, such as backyard porches, patios, or trees where grass can't grow very well
To cover dry, hot areas where traditional plants can't grow
High-traffic areas where it's hard to grow other types of traditional plants
To get rid of weeds, which can't grow very well with a dense growth of backyard ground cover

CHOOSE TRAILER HAUL CONCRETE AND ROCK IN BONNEFOY TODAY
Trailer Haul Concrete and Rock in Bonnefoy offers an amazing selection of landscaping materials, supplies, ground cover, and rock garden supplies in order for you to create your backyard oasis that you've always dreamed of.
Our staff can help you choose from our wide selection of decorative rock, sand, pea gravel, mulch, landscaping boulders, and so much more. In addition, we are proud to offer the homeowners and business owners in Bonnefoy delivered concrete. From U-Haul concrete services to colored concrete and parking stops, we've got your outdoor needs covered.
If you are looking for the best backyard ground cover in Bonnefoy or for concrete delivery, don't delay making your backyard one you will enjoy for years to come. Contact our concrete company today!