HELPING MAKE OASES FOR YOUR ENJOYMENT
Landscaping goes beyond just beautiful, colorful flowers, a bubbling fountain, and a well-manicured lawn. Landscaping can both touch our souls with a perfectly flowing design that is pleasing to the eye, and it can offer us a shelter from the storms we are facing in our lives. Having a beautiful backyard or front yard or patch of grass at your place of business where you can sit and let your worries wash away is worth its weight in gold. Trailer Haul Concrete and Rock offers landscape supply materials in Modesto and the surrounding area. Our family-owned concrete delivery company offers the best in landscape supplies, such as decorative rocks, crushed gravel, organic potting soil, landscape bark, sand and gravel, boulders, and more. We are passionate about helping our customers create the oases they have been dreaming of. Call or stop by for the best in landscape supply materials today!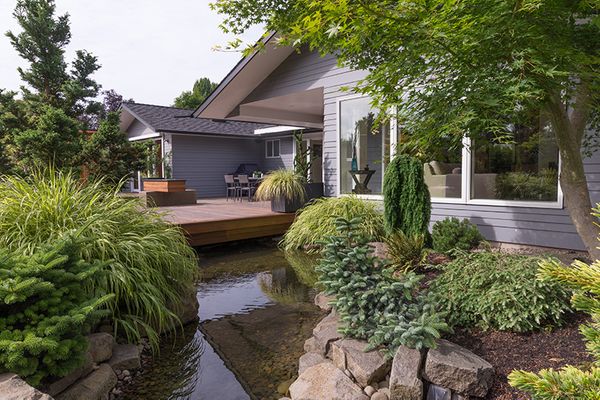 TYPES OF LANDSCAPE SUPPLY WE OFFER IN MODESTO
Mulch
U-Haul Concrete & Trailer Services
Topsoil
Pea gravel
Landscape boulders
Decorative rocks
Garden ground cover
Sand and gravel
Bulk sand
Bark chippings
And so much more!
LANDSCAPE SUPPLY
Designing your backyard, front yard, or office space with landscaping materials and design can be exciting and fun. After all, you get to create features that you want to see everyday and that will add value to your life. Trailer Haul Concrete and Rock offers the best in landscape supply in Modesto. Below, we'll go over some reasons to invest in landscape supplies in bulk. Call us to get started today!

REASONS TO INVEST IN BULK LANDSCAPE SUPPLIES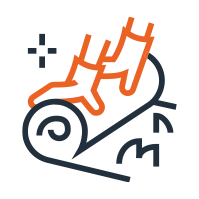 Consistency
Many landscaping rocks for sale are multi-colored. For instance, our red lava, large Yuba, decomposed granite, ginger, and Noiya cobble are multi-colored. However, when we get them in, those in the same batch are very similarly colored with the same texture, and they go well together. If you buy landscape rocks at different times, you risk them being different enough that it interferes with the flow of your landscape design.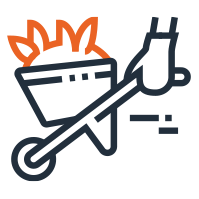 Save money
There's a reason that Costco, Sam's Club, as well as other warehouse stores are popular. This is because suppliers are able to discount their prices when you buy in bulk because the total cost of goods sold is less than when you buy individual items. Thus, buying bulk landscape supplies can save you considerable money in the long run.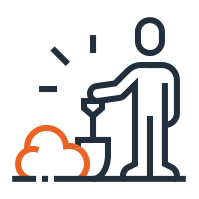 Expert advice
The employees at your local landscape supply company are most likely experts in landscape materials and their uses. After all, they are around landscaping supplies all day long, and they keep up-to-date on the latest in landscaping design. They can advise you on which landscape supplies to use for what purpose, which ones to use to achieve a certain goal, and which ones will look the best together. In fact, they are probably anxious to help you create a beautiful space all your own.

CHOOSE TRAILER HAUL CONCRETE AND ROCK FOR YOUR LANDSCAPE SUPPLIES
Trailer Haul Concrete and Rock offers the best landscape supplies in Modesto. From landscape boulders to decorative rocks for sale, soil, and bark, we've got all of your needs covered. You can use our ground cover supplies to create unique landscapes that speak to you and can meet your needs, from a pond with koi fish to a rock garden that features a bird bath and feeder so you can watch the song birds come and go. The sky's the limit when it comes to landscape design, and when you invest in bulk landscape supply, you'll be amazed at what beauty you can create.
In addition, we are a concrete delivery company, offering local concrete delivery to meet your needs. For those who prefer the DIY route, we also offer U-Haul concrete and trailer services. Here, you tow our concrete trailer to your location, pour your concrete, and return the trailer. We can supply your concrete parking blocks as well.
Our staff can't wait to share their knowledge with you. We've been in business for over 50 years, giving us a unique perspective all our own plus a wealth of knowledge to impart. If you are in need of landscape supplies, stop by Trailer Haul Concrete and Rock today!