If you're trying to achieve your dream yard, Trailer Haul Concrete & Rock should be your first stop for DIY landscaping materials and DIY concrete projects. Serving the Modesto area since 1962, we only carry the kind of quality products that we would use ourselves. While we work with many great contractors, we also support the do-it-yourselfers and are ready with all the supplies you need to take on your next big project!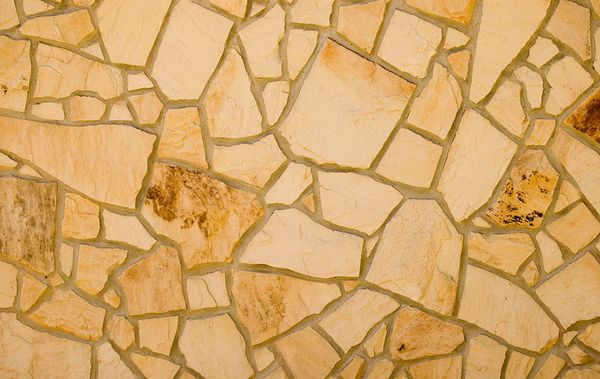 Flagstone
Flagstone is one of the most popular DIY landscaping materials because of its versatility. Its heat resistance makes it a safe choice for fire pits. Flagstone is sturdy enough to be perfect for patios, paths, or benches. Flagstone comes in unique shapes that add visual appeal to any space. While it's most commonly used flat, you can also use it vertically along your fence or around your garden.
Flagstone isn't one specific type of rock. It can be made from different rocks, which is why it comes in a variety of colors and textures. You can also choose the size, whether you want one large slab or several medium or small pieces to fit together in an artistic design. Whatever your outdoor project, Trailer Haul Concrete & Rock can help you get the best flagstone to make it pop.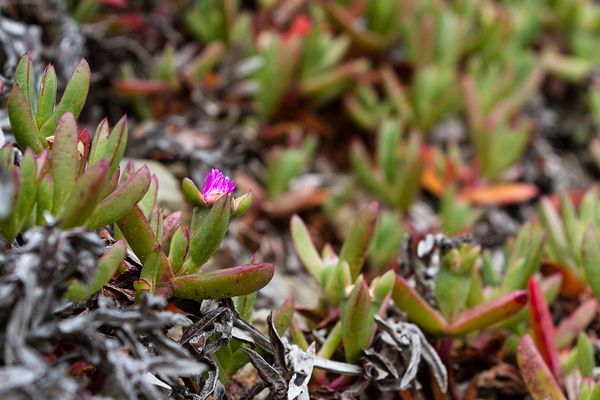 Ground Cover
Your DIY landscape should be uniquely you! That's why we offer such a wide selection of ground covers. Before you finalize your plans, make sure you know all your options. Our selection includes soil, bark, sand, gravel, lava rocks, and cobblestones. The right materials can help keep moisture in the ground, keep unwanted plants and weeds from taking over, and will need less care than grass while creating a space that is visually interesting. Find your ideal ground cover option now!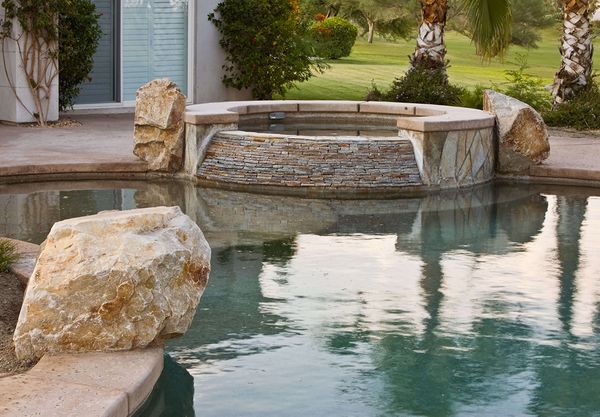 Boulders
Boulders are raw works of art that elevate both the style and natural feel of your yard. As natural as they look, there is a great deal of thought that goes into finding and placing the perfect boulder to accent your space. Like picking a paint color for a room, you need to pick the right color of rock to set the mood you want outside. Shape and texture will also help set the tone for your yard. Do you want a boulder that is inviting and guests can use as a bench, or do you want something more wild and course that expresses the untethered power of nature?
Don't forget to consider lighting your boulder to give your yard visual flair after dark, too. Browse our boulder types and let your inner designer run wild!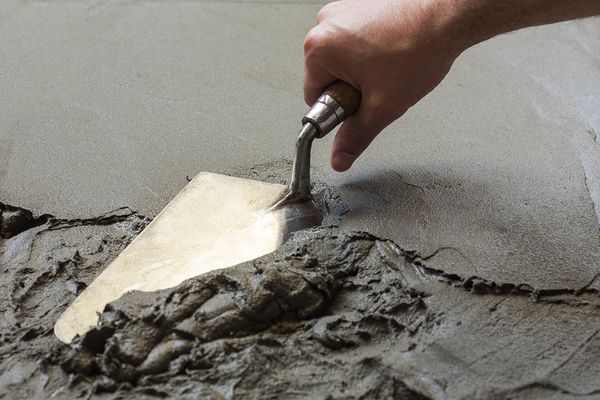 DIY Concrete
Trailer Haul Concrete & Rock makes large DIY concrete projects a reality in Modesto. We can deliver concrete to your home or business, or you can come to us! We'll use our expertise to mix quality concrete in a color of your choosing. All you have to do is bring your trailer-ready vehicle. We'll hook the trailer, load your order, and get you on your way fast! Simply bring back the trailer when you're done. We also rent durable trailers if you need to haul other DIY landscape materials for your design. If you need help getting your DIY concrete project started, contact us today to speak to one of our concrete experts!

This is your dream project, so you should get to do it your way. Doing it yourself saves you time and money, and will give you a tremendous sense of pride when the work is done. Whatever DIY landscaping materials you need, Trailer Haul Concrete & Rock is here to help. If you're ready to love your yard, give us a call now!
DIY Landscaping Materials and Concrete