PUTTING YOUR NEEDS FIRST
As the best commercial concrete supplier in Modesto, Trailer Haul Concrete & Rock Co understands that promptness, value, and quality are important to our customers. Since 1962, we've been providing Modesto businesses with top-notch concrete delivery service that they can count on. Reliable, fast, and exceptional, our concrete company can help you with your new construction needs — driveways, sidewalks, patios, walkways, and more. Concrete can last forever, and we do our best to ensure your concrete will last a lifetime. Contact our concrete supply company today!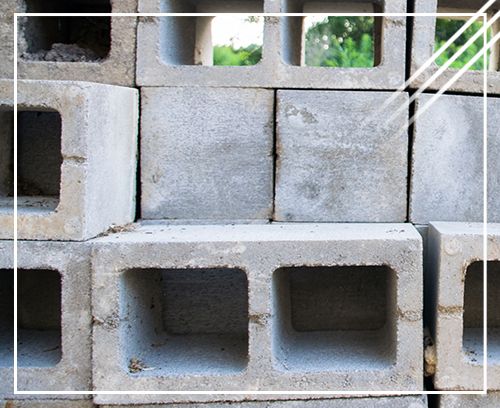 ADVANTAGES TO COMMERCIAL CONCRETE IN MODESTO
Concrete is long-lasting
Concrete is economical
Concrete can be easily shaped
Concrete is 100% recyclable
Concrete is low maintenance
Concrete is insulating
Concrete is fire-proof
Concrete is versatile and can be colored
Concrete is strong and resilient
Concrete is all-natural
COMMERCIAL CONCRETE SUPPLIER
There are many benefits to commercial concrete. Having been around since Roman times, concrete shows no signs of falling by the wayside anytime soon. On top of that, with concrete being 100% recyclable and all-natural, it can help to significantly reduce our carbon footprint.
Trailer Haul Concrete & Rock offers the best residential, commercial, and industrial concrete services in Modesto. We offer both concrete delivery and pick-up services. Having been around since 1962, our expert concrete technicians know a thing or two about concrete and how it can help your business grow and be successful. Below, we'll examine the benefits of concrete in a bit more detail. When you need a commercial concrete supplier, contact us!
BENEFITS OF COMMERCIAL CONCRETE IN MODESTO
Concrete is Affordable
When you're in the commercial construction business, you know that staying on-time and on-budget can make a huge difference in your bottom line. By using construction materials that are cost-effective, you can increase your profit as well. Concrete, being made of all-natural ingredients, such as rocks, cement, sand, and water, which are all abundant and cheap. Concrete is also a great energy-efficient material, saving your commercial building in energy costs by almost a third.
Concrete is Everywhere
You don't have to have concrete shipped from halfway across the world like you do some other exotic materials, such as certain hardwoods and stone. Instead, most commercial concrete suppliers, such as Trailer Haul Concrete & Rock Co, are local, meaning you aren't paying for shipping in the pricing, which saves you a lot of money in the long run.
Concrete is Malleable
Concrete is a semi-liquid product when first made and mixed. This means you can create almost any shape from it with the right mold. This is why not only is it a great building material, but it's also a great medium for artists to use as well. You can make domes, pour foundations and supporting walls, and use concrete for shoring up coastlines.
Concrete is Strong
Once hardened, concrete can last over 100 years and beyond. It can hold its own against Mother Nature, fend off moisture, and be impervious to pests. It can support heavy loads, such as in bridge building, and it gets stronger over time. This reduces the need for additional commercial building materials.
Concrete is Element-Resistant
Concrete does not burn. It doesn't rot or rust. It can stand up against wind, vibrations, and earthquakes. It does not emit any gases, volatile organic compounds (VOCs), or other toxic elements into the environment. Concrete is also great to use for sound-proofing rooms, making it a favorite in big cities in order to reduce noise pollution.
CHOOSE TRAILER HAUL CONCRETE & ROCK CO FOR YOUR COMMERCIAL CONCRETE NEEDS
When searching for a commercial concrete supply company in Modesto, the obvious choice is Trailer Haul Concrete & Rock Co. Our experience, knowledge, and superior customer service puts us head and shoulders above our competition. Since 1962, we've been helping Modesto residents with their residential, commercial, and industrial concrete supplies. We offer a great DIY solution for homeowners seeking concrete for their residential projects, and we offer a wide variety of landscaping materials as well. You can rent a trailer from us to haul all of this back to your place.
If you are in need of concrete delivery, concrete parking stops, landscape materials, or landscape supplies, call us today!
Commercial Concrete Supplier