To do any job well, you need the right materials. Trailer Haul Concrete & Rock is the best place for finding quality and affordable landscaping materials and concrete in the Modesto area. It doesn't matter if you're a seasoned professional or a new DIY-er, we're here to help answer your questions, calculate quantities, and provide you with the supplies you need to get the job done exactly how you want it!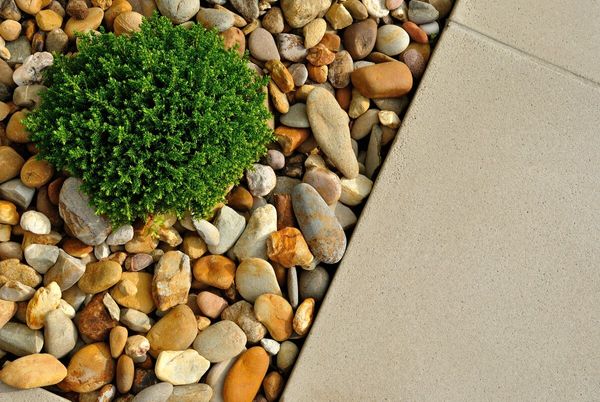 Landscaping Rocks and Mulch
Grass yards are traditional, but they require a lot of upkeep and it's hard to make your grass lawn look unique from all of your neighbors' grass lawns. Landscaping rocks and mulch are great for adding texture and interest to your landscape. They can also help with drainage and weed control. Use areas of mulch or rocks to change the shape of your lawn from the usual square into something more unique. If you want a yard you never have to mow again, use a mix of stones and gravel to give yourself an easy-to-care-for rock garden. With the wide variety of rocks and mulch we have, along with all our other landscaping materials, you're really only limited by your own imagination!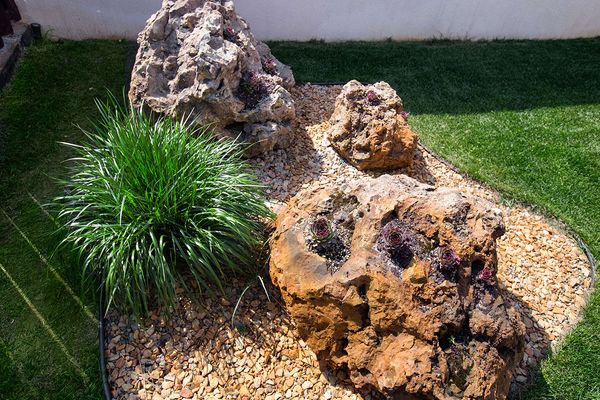 Flagstone and Boulders
Boulders and flagstone are a great way to add some drama to your landscape. Boulders are larger landscaping rocks that can make a big impact in your yard or garden. They're perfect for adding focal points to your design. Flagstone can come in any size, from small pieces to large slabs. It's the perfect landscaping material for creating retaining walls, water features, fire pits, or walkways.
Often the biggest problem for people when it comes to using large design features is how to get them home. Trailer Haul Concrete & Rock has you covered for that, too! We rent durable trailers so you don't have to be limited to the space in your car!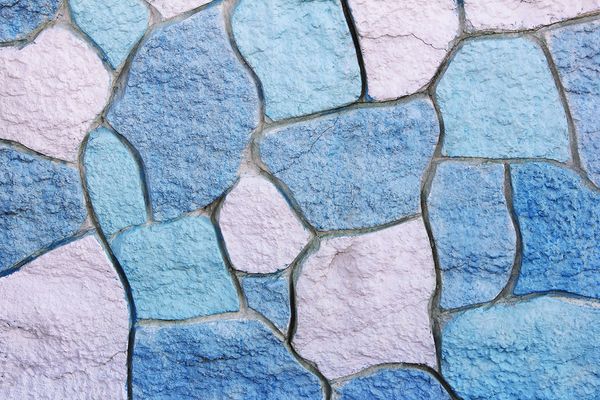 Colored Concrete
Concrete no longer has to be flat and drab. Whether you're looking for a subtle touch or something more bold, we have a variety of colored concrete options to choose from. Adding a pop of color to your concrete is a great way to add some personality and style to your space. It's the perfect design element for patios, steps, or edging. If you need help making a decision about what color of concrete would bring out the best in your unique landscape, drop by our office to look at color samples or give us a call to get expert advice from one of our concrete professionals.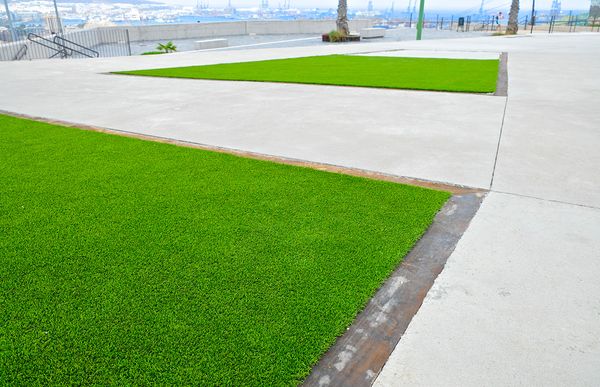 Commercial Concrete and Landscaping
Concrete is one of the most versatile and commonly used materials in commercial construction. It can be used for a wide variety of applications, from building foundations to creating decorative features. There are many different types of concrete, each with its own unique properties and benefits. Businesses can select the type of concrete that best suits their needs, whether it be for strength, durability, or aesthetic appeal. We know delays can be costly, so we'll mix and deliver the concrete on your schedule, helping your project stay on track!

Landscaping is important to businesses for a variety of reasons. It can boost curb appeal, which can attract customers and clients. It can also create a more pleasant work environment for employees. Whatever your commercial landscaping needs are, Trailer Haul Concrete & Rock is here to help!
We hope this gives you a better idea of some of the different types of concrete and landscaping materials that we offer in the Modesto area. If you have any questions, our knowledgeable and friendly staff is always happy to help. Give us a call or come by today and we'll be happy to assist you with all your concrete and landscaping needs!